October 5, 2021
Forgot to lock your cheque? Know steps to secure it through PNB One
Forgot to lock your cheque? Know steps to secure it through PNB One
The account holders of Punjab National Bank (PNB) can double authenticate their cheque details using 'Positive Pay System' under PNB One, informed the bank on Monday.
"Hello! You've got a message! You forgot to lock your cheque. Know the steps and secure it through PNB One now. To know more, visit: https://tinyurl.com/2cpa94tp," PNB tweeted.
PNB One is a unified mobile banking application enriched with several features providing all banking facilities at a single platform. It allows user to perform major banking requirements through the application on 24*7 basis, anywhere and anytime without visiting the branch.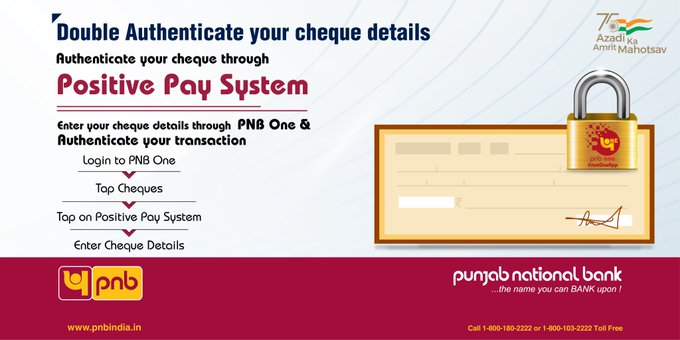 As per the information provided by PNB, with the Positive Pay System, every account holder now can enter details of cheque ( date, amount etc) issued by him/her through PNB One for secondary authentication. Check the steps below for doing the same:
Step 1: Login to PNB One.
Step 2: Tap Cheques.
Step 3: Tap on Positive Pay System.
Step 4: Enter cheque details.
However, if you are not using PNB One then here is how you can register yourself for PNB One through the app itself.
1. Click on "New User".
2. Enter account number and select appropriate option for registration as per your choice as displayed- Mobile banking or Both( Internet Banking and Mobile banking).
3. An OTP will be delivered to your registered mobile number. Enter the OTP to proceed further.
4. Enter your linked Card number and PIN number.
5. Set your login and transaction password.
6. After completing above mentioned steps, on successful registration, you will get a success message with "User id" for login.
7. Click on "Sign in" at the bottom of the page.
8. Enter your User id and Set your MPIN. Login with these credentials in PNB One.
Source:-zeebiz
Share: